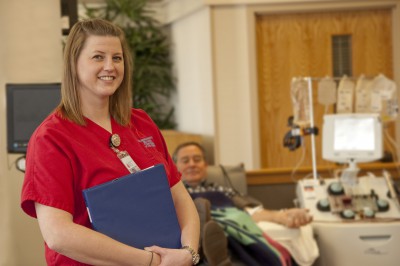 Thank you for your interest in joining the team at Community Blood Center of the Ozarks.
CBCO is an equal opportunity employer. It is the policy of CBCO to recruit, hire and promote employees in a manner which does not discriminate against any individual because of race, creed, color, religion, national origin, sex, age, or disability.
CBCO takes affirmative steps to hire and promote veterans, females, and minorities. We receive many applications each week. Please be assured that every application is reviewed even though not every applicant is interviewed.
You may download  a job application to complete at your convenience. (Note: Mobile Unit Operators require a DOT Application, which is available here.)
Find out more about volunteer opportunities at CBCO. Please complete a volunteer application and we'll get in touch regarding opportunities near you.
Current job openings:
Donor Specialist – Full-time – Springfield Mobile drives.  Click HERE for position description and qualifications.