Amazon STL3
3200 E. Sawyer Rd.
Republic, MO
Amazon employees, here's a prime opportunity to make a difference in the lives of local patients!
Community Blood Center of the Ozarks is headed to Amazon STL3 for two blood drives this May! If you can spare an hour of your time, your blood donation can help save the lives of up to three people right here in the Ozarks. And while supplies last, all successful donors will receive a free T-shirt and a voucher redeemable for TWO FREE TICKETS to one of the following attractions!
The Discovery Center
of Springfield
📍 Springfield, MO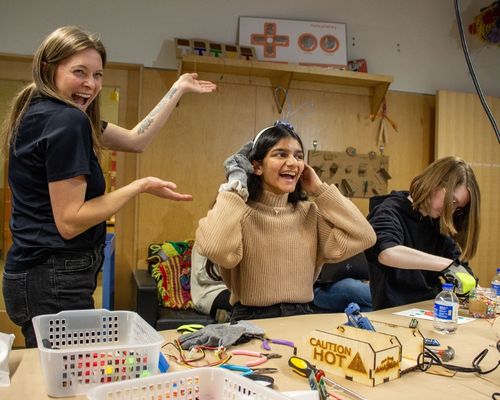 The Scott Family
Amazeum
📍 Bentonville, AR
Beyond the Lens! Branson

📍 Branson, MO
Schedule your donation today!
This blood drive is closed to the public, but Amazon employees are welcome to walk-in on the date of the drive. However, appointments are strongly encouraged to speed up the donation process! Book one by clicking a link below or calling 417-227-5006 during business hours.
Tuesday,
May 9
1:30 to 7:30 p.m.
Tuesday,
May 31
1:30 to 7:30 p.m.
Photo identification required. Please eat well and drink plenty of fluids prior to the blood drive.