Be a Champion. Give Blood.

Are you ready to save lives, football fans?
This February, the Kansas City Chiefs inspired fans during an incredible run to their third league championship. This fall, Chiefs fans in the Ozarks have the chance to be champions for life… by donating blood, plasma or platelets to help our local patients!
Get in the game and donate at a Community Blood Center of the Ozarks blood drive or donor center between October 2 and November 30, 2023. All successful donors will receive an all-new Kansas City Chiefs "3X Champs" T-shirt, while supplies last!
Plus, all donors can enter for a chance to win two tickets and a parking pass to Kansas City's December 31, 2023, game against Cincinnati — an $870 value! Information about how to enter the drawing can be found at all blood drives and donor centers.
Community Blood Center of the Ozarks is the sole provider of blood to more than 40 hospitals in southwest Missouri, southeast Kansas and northwest Arkansas. One 60-minute blood donation can save the lives of up to three people in these hospitals.
Free T-Shirt for Donors!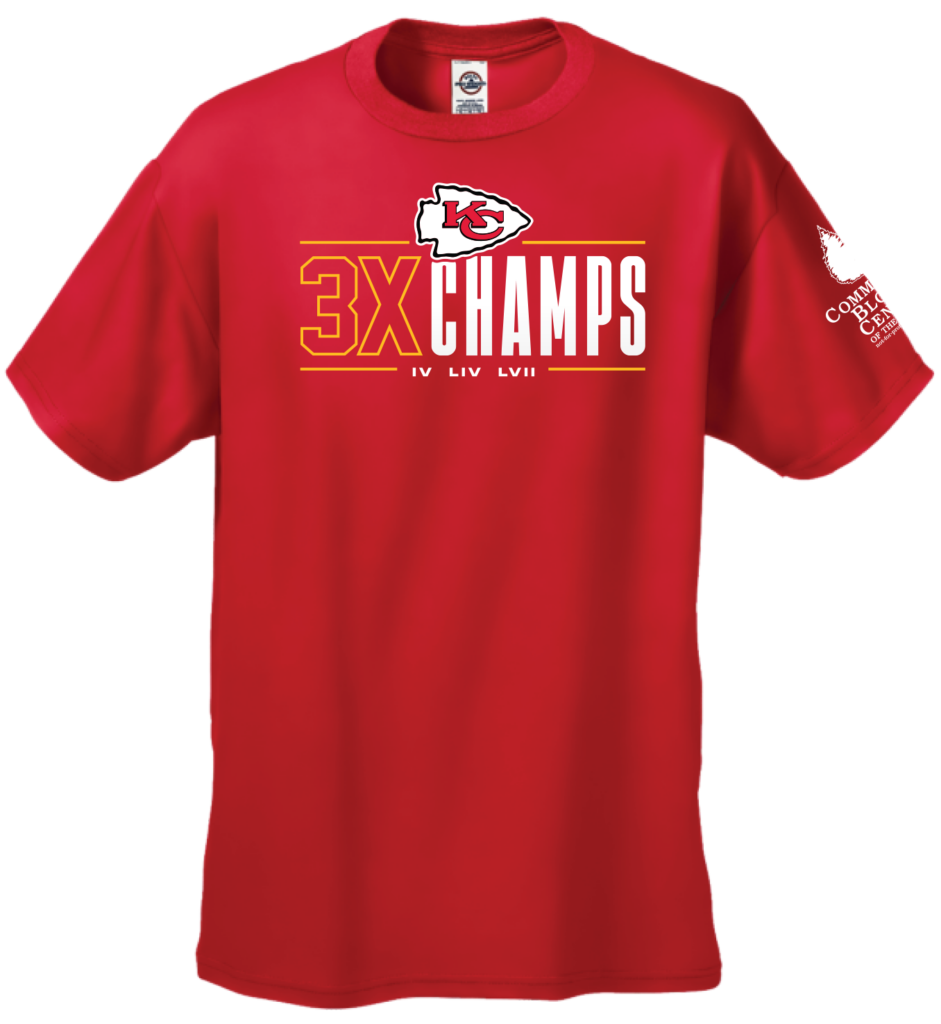 GET IN THE GAME!
Support the 3X Champs and save up to three lives! Find a place to give blood in your community!
VIEW MAP
See mobile drives and donor centers on a convenient map.
Note: Not recommended for mobile users.
Appointments are encouraged at all CBCO donor centers and blood drives.
Photo identification required. Please eat well and drink plenty of fluids prior to donating.
---
Give Blood. Support Local Charities.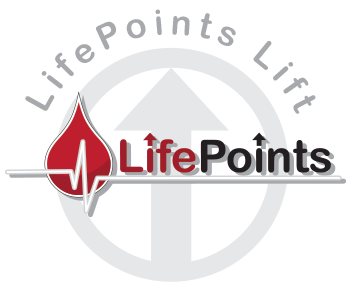 With a few quick clicks, Community Blood Center of the Ozarks donors can support charitable causes here in the Ozarks – at no cost to them! It's all possible through the LifePoints Lift program.
Donors who enroll in our LifePoints donor rewards program can earn points every time they donate. When you're ready to redeem your LifePoints, donate them to one of our LifePoints Lift partners. We'll convert your gift to cash and present it to your chosen nonprofit, so they can continue their important work in the Ozarks!
FEATURED NONPROFITS
NEW FOR 2023!
Give blood, plasma or platelets during a nonprofit's month, then donate ANY AMOUNT of LifePoints to that same organization by the fifth day of the following month! Community Blood Center of the Ozarks will TRIPLE the value of your LifePoints donation to that nonprofit, so it can make our communities even stronger!