When you give blood, you help preserve, enhance and save lives across the Ozarks. Your gift of life benefits real people — neighbors, friends and loved ones — and inspires incredible stories of hope, healing and survival.
Stories like…
Mia received dozens of transfusions during her battle with leukemia. Blood donors helped her beat the disease.
Audrey lost 40 percent of her blood during an emergency surgery. She had the rare opportunity to meet the donors who aided her recovery and forever changed her perspective on giving blood.
Ainsley was born with a rare condition that prompted an immediate transfer to the neonatal intensive care unit. She received two blood transfusions, which may have saved her life.
---
There's only one organization that supplies blood to 44 hospitals in southwest Missouri, northwest Arkansas and southeast Kansas — Community Blood Center of the Ozarks. Your donation can help people like Mia, Audrey and Ainsley right here in our communities.
---
Each blood donation can help as many as three people.
Here in the Ozarks, a local patient needs a blood transfusion every seven minutes.
Here are a few more people who have benefitted from the generosity of blood donors.
Three more people are waiting for lifesaving transfusions right now. You can help write their stories.
---
A simple act with a huge impact.
After donating, your blood is sent to help patients in one of 44 local hospitals. These are a few of the real thank-you messages we've seen from people whose lives have been touched by donors like you.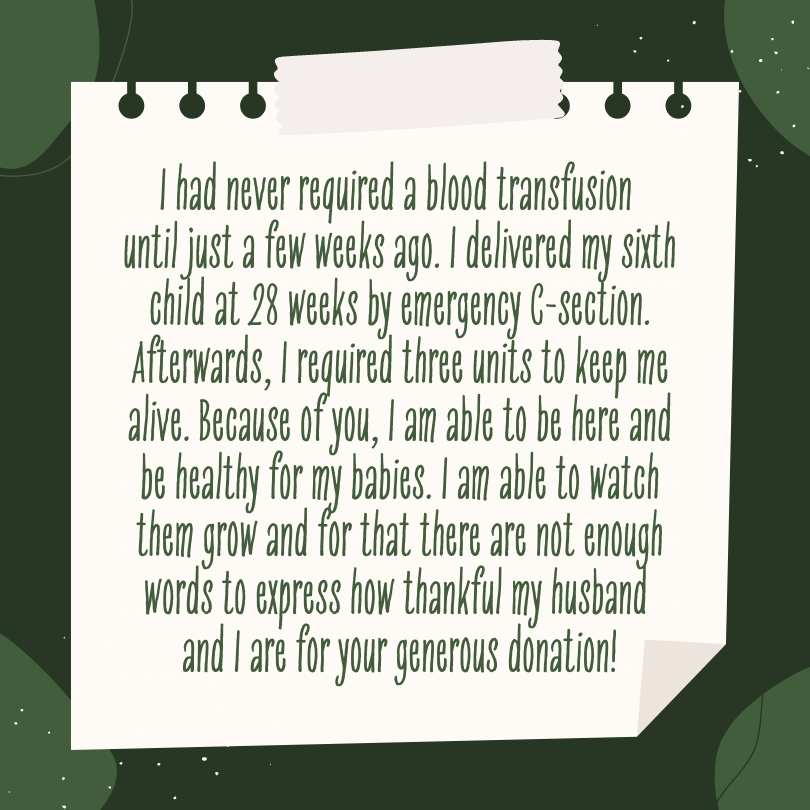 Click here to learn more about CBCO's involvement in the Thank-the-Donor program.
---
Give Blood. Support Local Charities.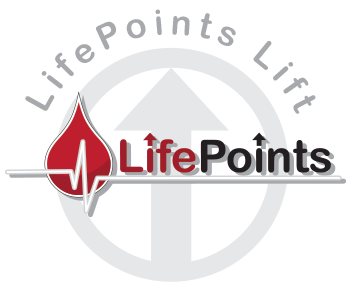 With a few quick clicks, Community Blood Center of the Ozarks donors can support charitable causes here in the Ozarks – at no cost to them! It's all possible through the LifePoints Lift program.
Donors who enroll in our LifePoints donor rewards program can earn points every time they donate. When you're ready to redeem your LifePoints, donate them to one of our LifePoints Lift partners. We'll convert your gift to cash and present it to your chosen nonprofit, so they can continue their important work in the Ozarks!
NEW FOR 2023!
Give blood, plasma or platelets during a nonprofit's month, then donate ANY AMOUNT of LifePoints to that same organization by the fifth day of the following month! Community Blood Center of the Ozarks will TRIPLE the value of your LifePoints donation to that nonprofit, so it can make our communities even stronger!